Aminolabs prepared for further growth thanks to new IT infrastructure
AMINOLABS & TYNESO: The perfect match!
Aminolabs is an international producer for leading brands in sports nutrition, supplements and healthy snacking. The successful company currently has 625 employees and a rapidly growing turnover in excess of €135 million.
Due to their rapid growth and acquisitions, they needed an IT partner who could think things through together with them. Tyneso proved the perfect match!
The Challenges
Aminolabs was using local data rooms, but due to the company's rapid growth and acquisitions in recent years, these had become insufficient and a more professional IT environment was needed.
The lack of a good foundation in terms of security and infrastructure was slowing down their growth.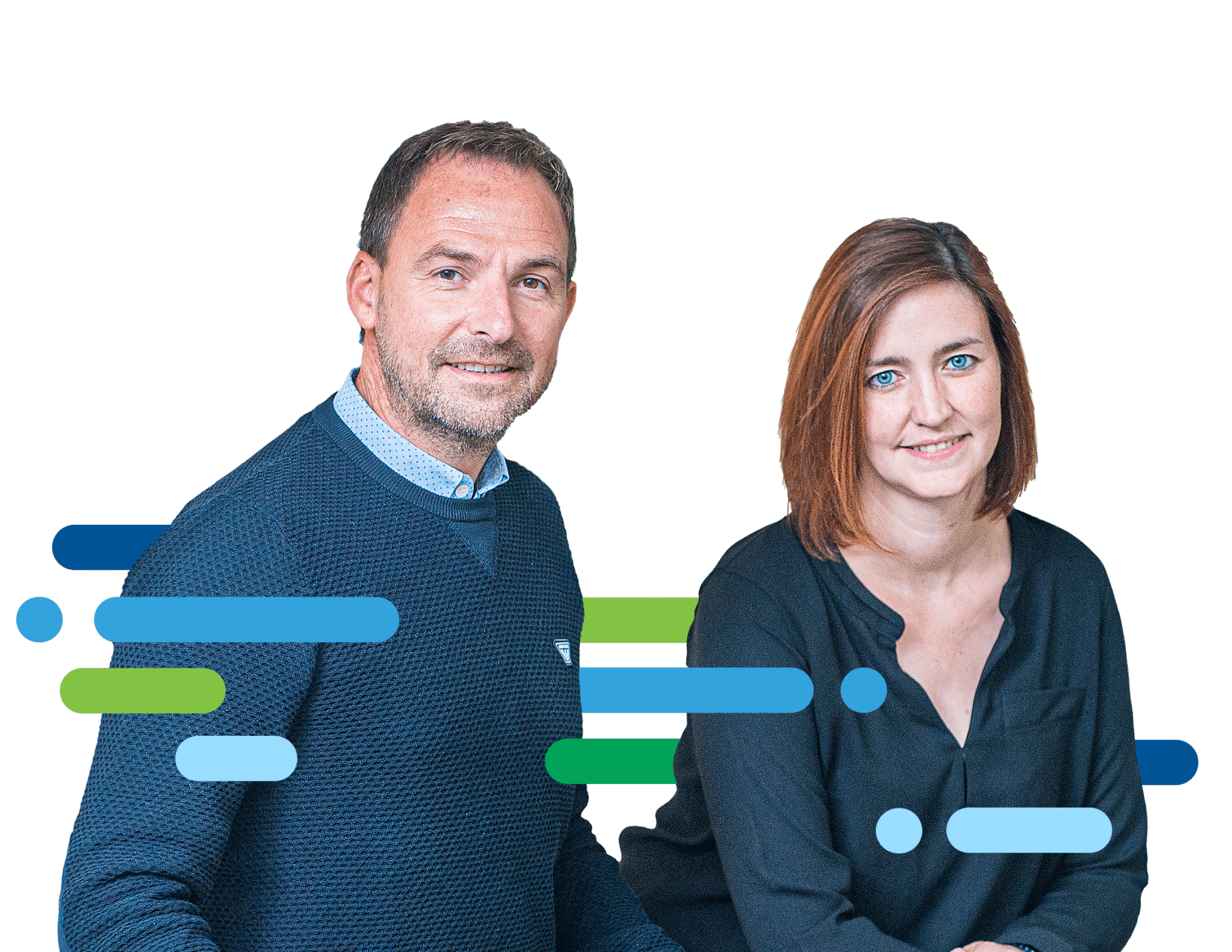 "During our collaboration with Tyneso, we learned a lot about our systems. We gained a better understanding of the risks of our processes and underlying systems. This created many opportunities for progress."
Project Manager IT
Tine Knaepen
Finding a solution
What was previously a tangle of data and local data rooms was transformed into one data centre, bring together all the systems for the various entities. A second data centre was established as backup. In addition, a strategic decision was made to switch to a private cloud solution to make it easier to work from different locations across Europe.
This was done in collaboration with Sentia. Their S-Cloud concept offers a flexible and reliable Infrastructure-as-a-Service solution that is a great match for the dynamics at Aminolabs.
In short, it was a successful collaboration thanks to Tyneso's flexible, fast and collaborative approach.
Patrick Herwegh
Business Transformation Director
Implementation
Due to Tyneso's pragmatic approach, high degree of flexibility and in-depth technical expertise, the project was quickly implemented in several phases. Today, Tyneso acts as a Single Point of Contact for all Aminolabs end users via its own service desk.
The other IT service providers are controlled and monitored from here as well. This gives Aminolabs a centralised overview of all incidents and changes.
Discover all our solutions
Collaboration
A solid foundation has now been built, providing Aminolabs with an IT infrastructure that will allow them to adapt quickly as they grow. Aminolabs can concentrate fully on further growth in the knowledge that their IT is in Tyneso's capable hands.
"In short, a successful collaboration thanks to Tyneso's flexible, fast and co-operative approach", according to Patrick Herwegh.
ENGAGING
WORKPLACES
Our end-to end-solutions and services are tailored to your enterprise and suitable for complex IT environments. We create connected, engaging workplaces. Safe and productive environments where people can work on any device. Anywhere, everywhere.
How can we help you?
TAKE ADVANTAGE
OF OUR SOLUTIONS
At Tyneso we don't think in terms of problems, so called problems are seen as opportunities to improve, to do better than before. We can provide your company with the right tailor-made IT solutions. Contact us to so we can discuss how we can help you.
Contact us